Off-grid and grid-independent power systems require a higher level of design and engineering than simple rooftop solar systems. We consider your specific goals for grid independence, peak power needs, backup power, resilience requirements, and homesite considerations to customize our solution to your needs while minimizing cost. There is a delicate balance between maximizing solar generation, for example and minimizing battery costs while relying on backup power for dark days. Design Your System
Our engineering team assesses your unique power needs and designs your home power plant. RaVolt Installer Introduction & Site Visit
We team you up with a licensed RaVolt installer to create your build plan and final price. RaVolt Manufacturing & Delivery
RaVolt manufactures power plant and delivers to installation partners on-site.

Certified Install & Completion!
Partner schedules installation for the use of your new RaVolt Whole-Home Power Plant.
How We Assess Your Energy Needs
Our Energy Consultants use our proprietary design model to evaluate your home and energy needs to optimize a RaVolt home power plant for you. During our discovery process, we dive into three sets of criteria to determine what configuration and size RaVolt system are right for you. In this process, we determine the optimal amount of solar generation, battery storage needs, and backup generator requirements. Our system is also scalable to allow it to grow with your family's power needs.
We assess how much electricity you use daily, monthly, and annually to paint the total picture of your home's energy consumption.
How much power do you use at any one time? Items like kitchen appliances, washers and dryers, and electronics running simultaneously all factor into total power demand,
which is a key consideration with grid-independent design
.
We assess available solar resources and backup power sources to recommend backup power options as well as redundant power capability.
Our Manufacturing Process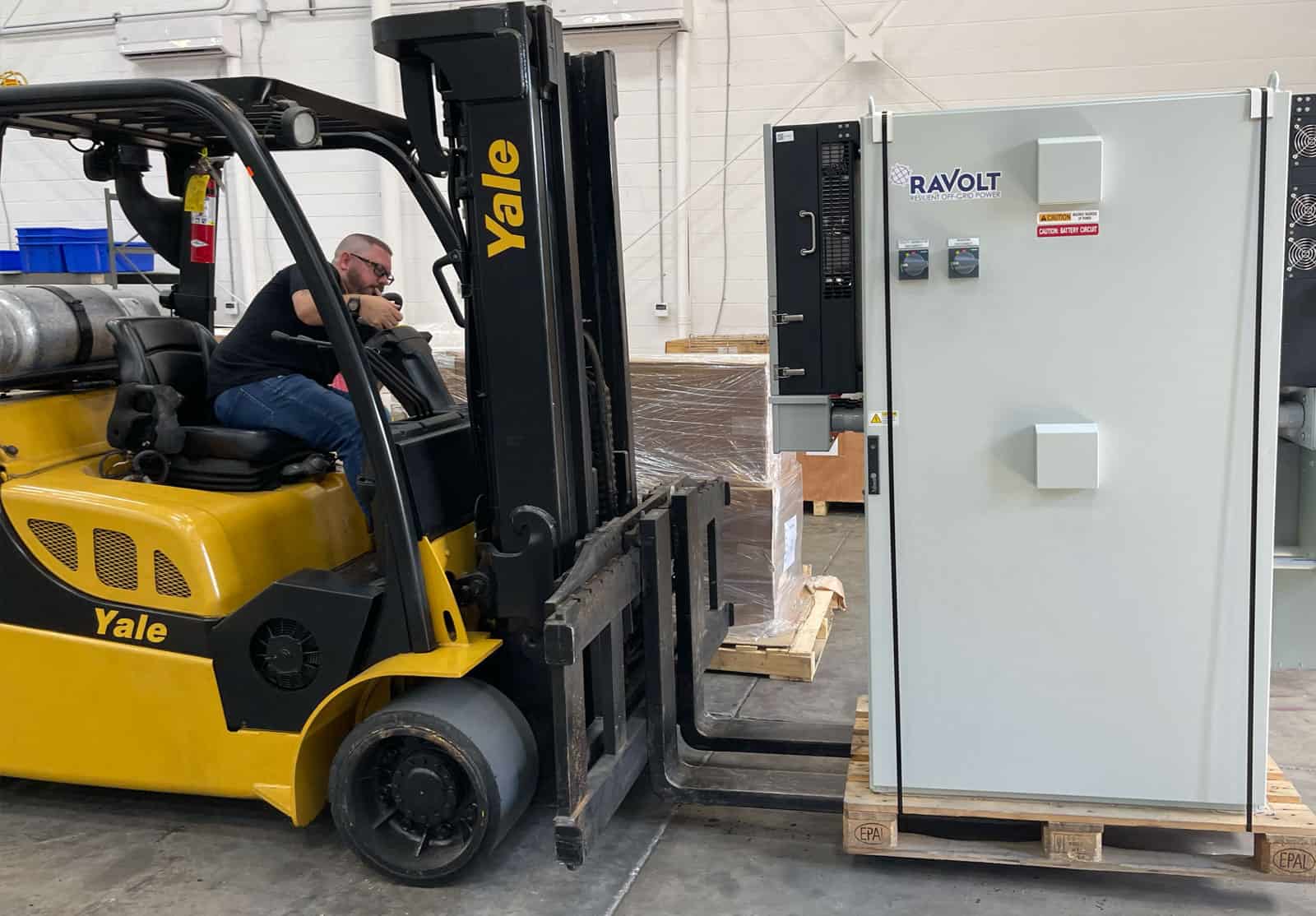 Upon approval of your design plan, your unit is built to order in RaVolt's manufacturing facility. We proudly manufacture the RaVolt home power plant in the USA. Our facility specializes in the production and integration of RaVolt scalable and patented systems. In the plant, each RaVolt enclosure is assembled by technicians with hundreds of thousands of hours of expertise in electrical component integration and to the highest standards in the industry.
Quality control procedures ensure accurate tracking of each unit's progress down to the serial numbers of the components, with each wire labeled and tested. 100% of our components are listed to appropriate standards, although they are not listed together as an integrated unit. After construction, each system passes a rigorous inspection and live integration testing prior to shipping to the site. This ensures that your RaVolt unit is ready to power your home the day it arrives.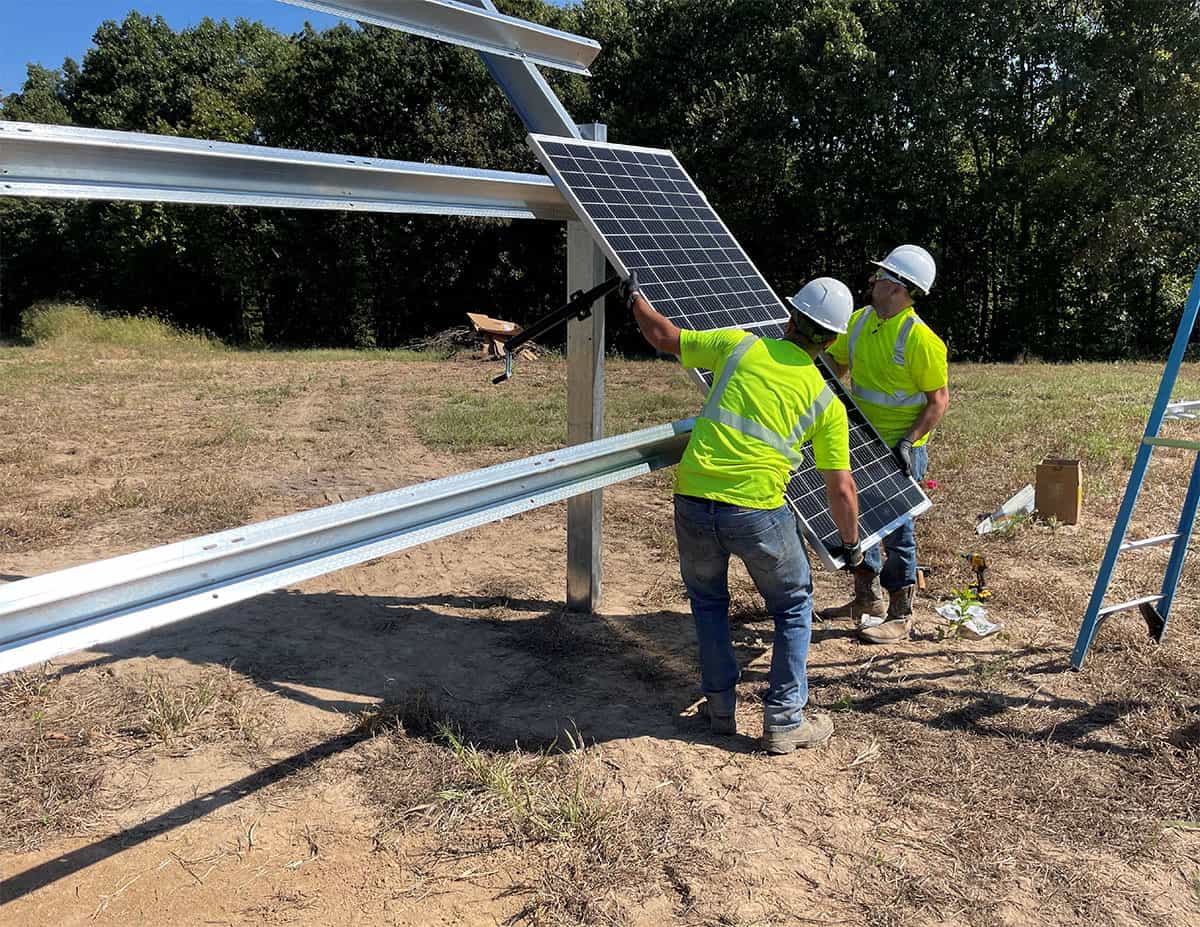 RaVolt's nationwide network of certified installers complete your installation, typically in one or two days. Typically, the installation involves connecting to your main service disconnect outside and is often completed without ever entering the home. The installation team works with RaVolt to complete the final testing and commissioning to ensure optimal performance and reliability.
Some Of Our Equipment Providers
RaVolt and our certified installations partners use premium components in our RaVolt home power plants, with a preference for USA-based manufacturers. Read below for a glimpse into our partners, why they're unique, and how we incorporate them into our systems.

Solar Modules
Hanwha Qcells operate a massive solar photovoltaic manufacturing plant in Dalton, GA. This plant is the largest solar panel factory in the western hemisphere.
QCbuilds a full line of solar photovoltaic modules for both the utility-scale market, where it enjoys a great reputation for long term durability and is often selected by major utilities for their owned solar plants, and the residential market where it maintains a number one position due to its reliable power, efficiency, and sleek appearance. 
In 2019, QCells entered the US manufacturing market and began their acceleration to expand by building a 1.7GW capacity module plant in the US state of Georgia. That is enough capacity to power 100,000 average US homes annually with USA made product. 
In 2021 Qcells agreed to purchase a 16.67% stake in Norwegian polysilicon manufacturer REC Silicon in a deal worth around US$160 million, with the company looking to reopen REC Silicon's 20,000MT polysilicon factory in the US. REC Silicon made clear its intentions to use the investment to strengthen its US position via greater polysilicon production and referenced the Solar Energy Manufacturing for America (SEMA) Act currently being considered by US lawmakers as a potential source of support. This purchase will allow Hanwha Qcells to offer modules with US made polysilicon, which would complete a US based supply chain.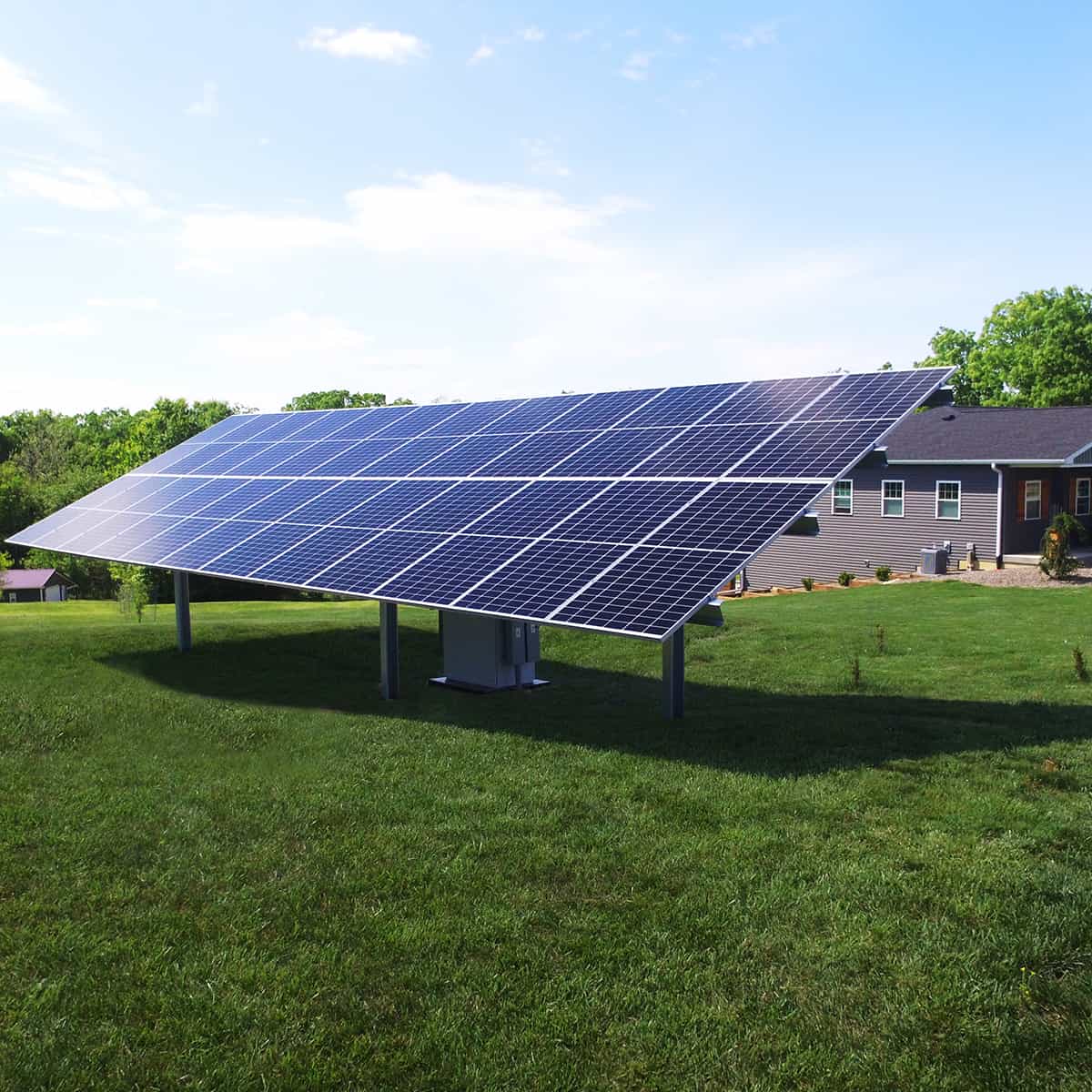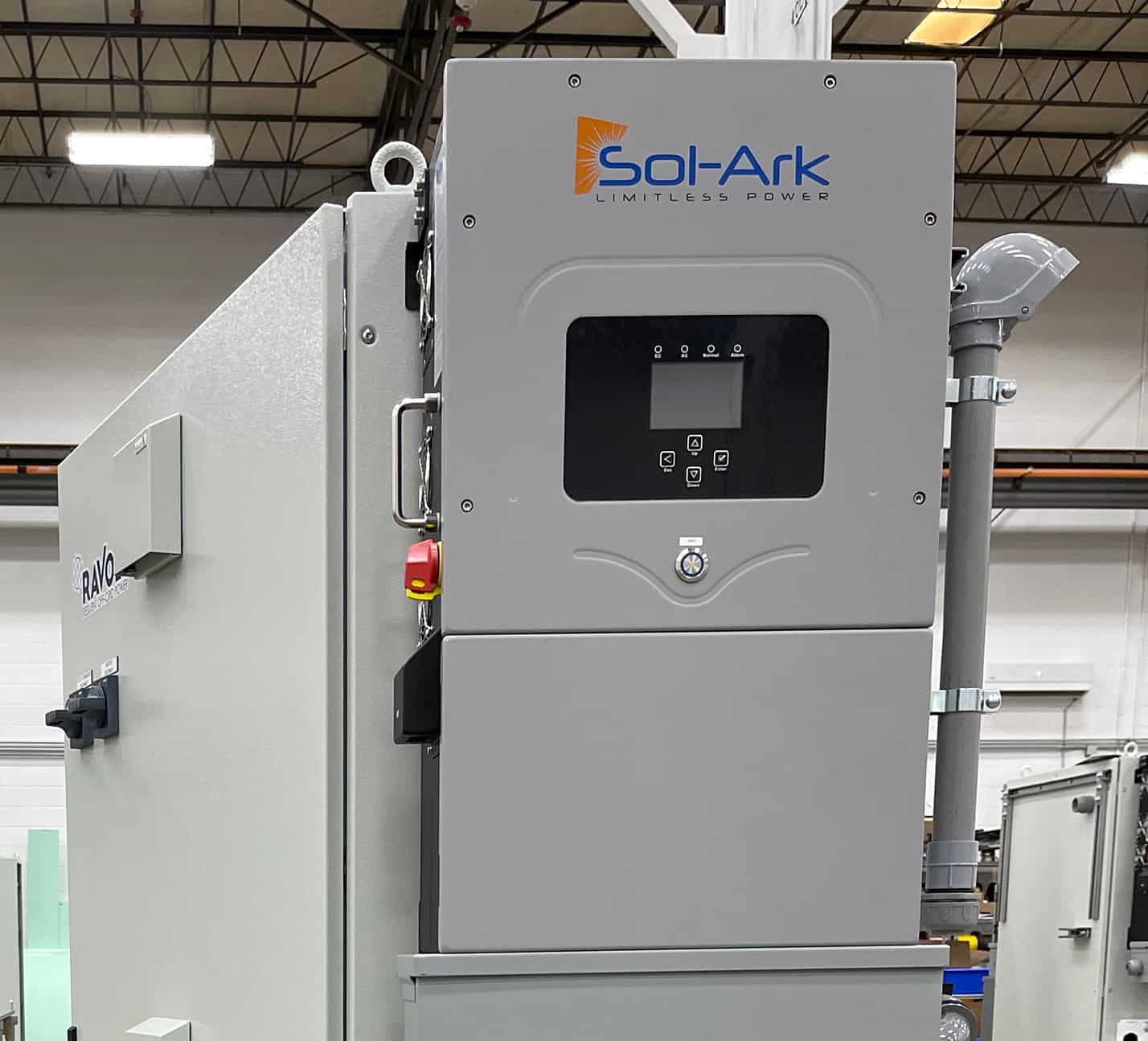 Solar Inverters
Sol-Ark is a solar and energy storage technology firm founded in 2013 by local Veterans and security-minded power engineers.  Prior to founding Sol-Ark, the founders were determined to best prepare and protect their own families and businesses from utility power outages without reliance on hazardous fuel-based generators.  After copious research, they determined existing market solutions were cumbersome, expensive, and overly complex with very little power capability.  Additionally, they identified tremendous complacency and lack of innovation in the marketplace.  Thus, combining innovative minds and a mission to "Power Families Through Life" with or without the grid, Sol-Ark was born.  In a short time, Sol-Ark continues to erode significant market share from incumbent players, rapidly scaling its vision of being the go-to thought leader and recognized brand in the design and manufacture of solar plus energy storage solutions.  Sol-Ark's product assembly and engineering team are all headquartered in Plano, Texas. Sol-Ark and Discover batteries are UL 9540 listed to integrate together for optimal performance. 

Generator and Emergency Automatic Transfer Switch
Kohler generators are very reliable and durable, built with commercial-grade engines, and made to withstand extreme workloads over many years. Most products are built in the USA.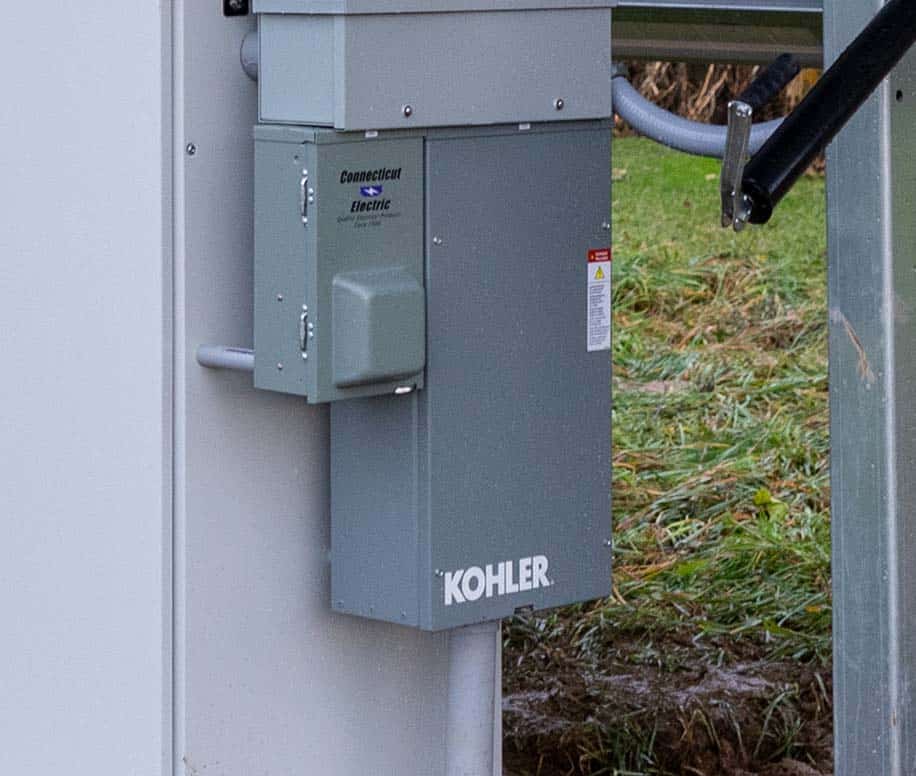 Our integration of Discover batteries to our home microgrid uses two-way communication between the smart batteries and inverters to enable optimal performance, dynamic changes for different modes of operation like normal operations, off-grid, and grid outage situations. 
We use lithium iron phosphate, the most advanced and safe solution for home power and energy applications. Our batteries are fully recyclable and designed for in excess of 10 years of operation.
"I went on YouTube to find out about the generator RaVolt was using, and people were just raving about the type of generator they used, batteries they used, and solar components they install. I realized, oh my gosh, they're using top-notch everything here."
Jackie – Missouri Homeowner & Current RaVolt Customer