Whole-Home Power: Grid Optional
Our grid-independent home solar system provides clean, safe, reliable solar power for your whole house on or off-grid. Through hurricanes, ice storms, nearby wildfires, or rolling blackouts, make the energy your family needs, right in your backyard.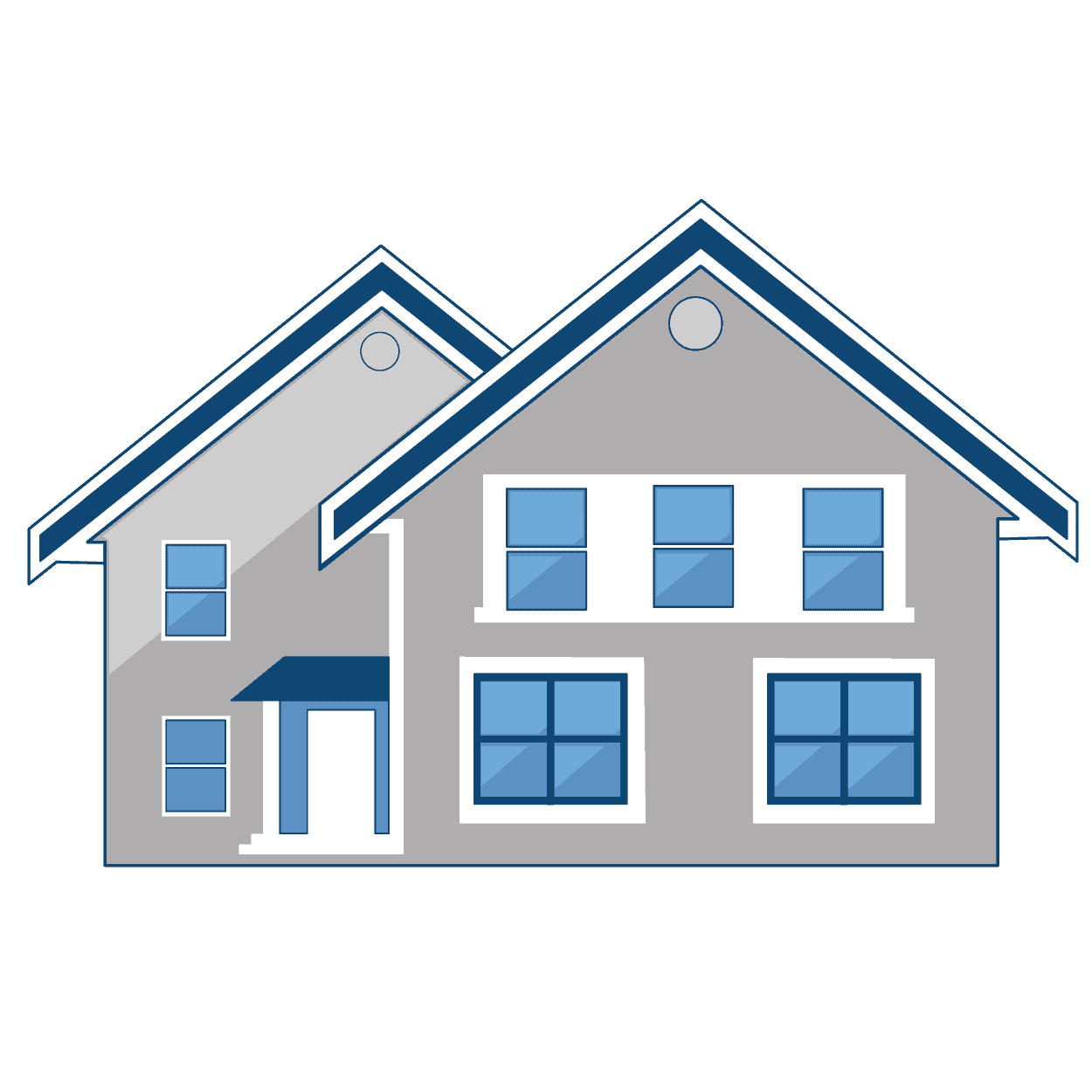 Whole Home Power
Your primary source of energy for your entire home, day and night. Our triple redundant off-grid solar power system means no more unexpected outages.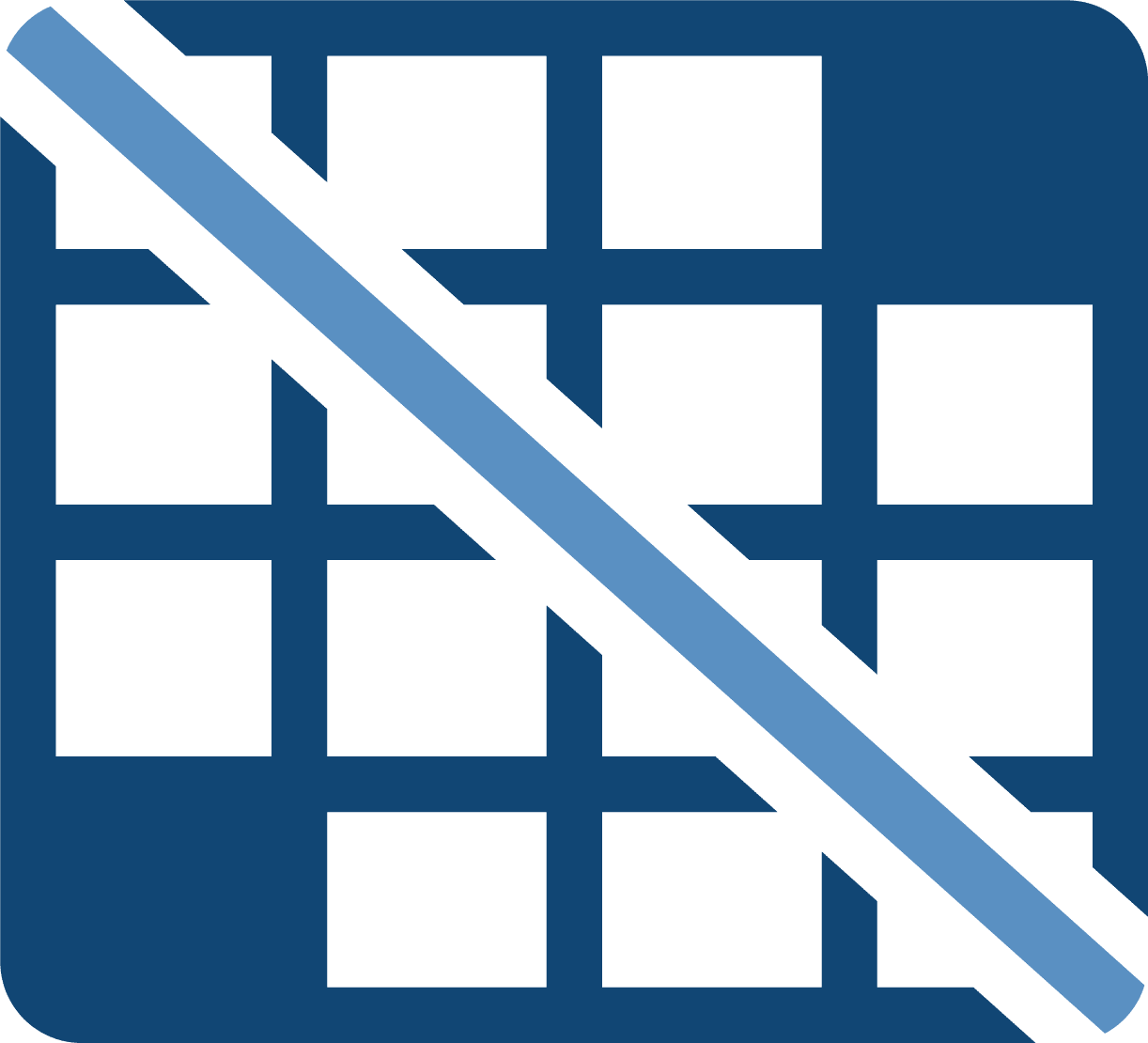 Grid Independence
Maintain your lifestyle while having lower electricity costs with the capability to be fully off the grid.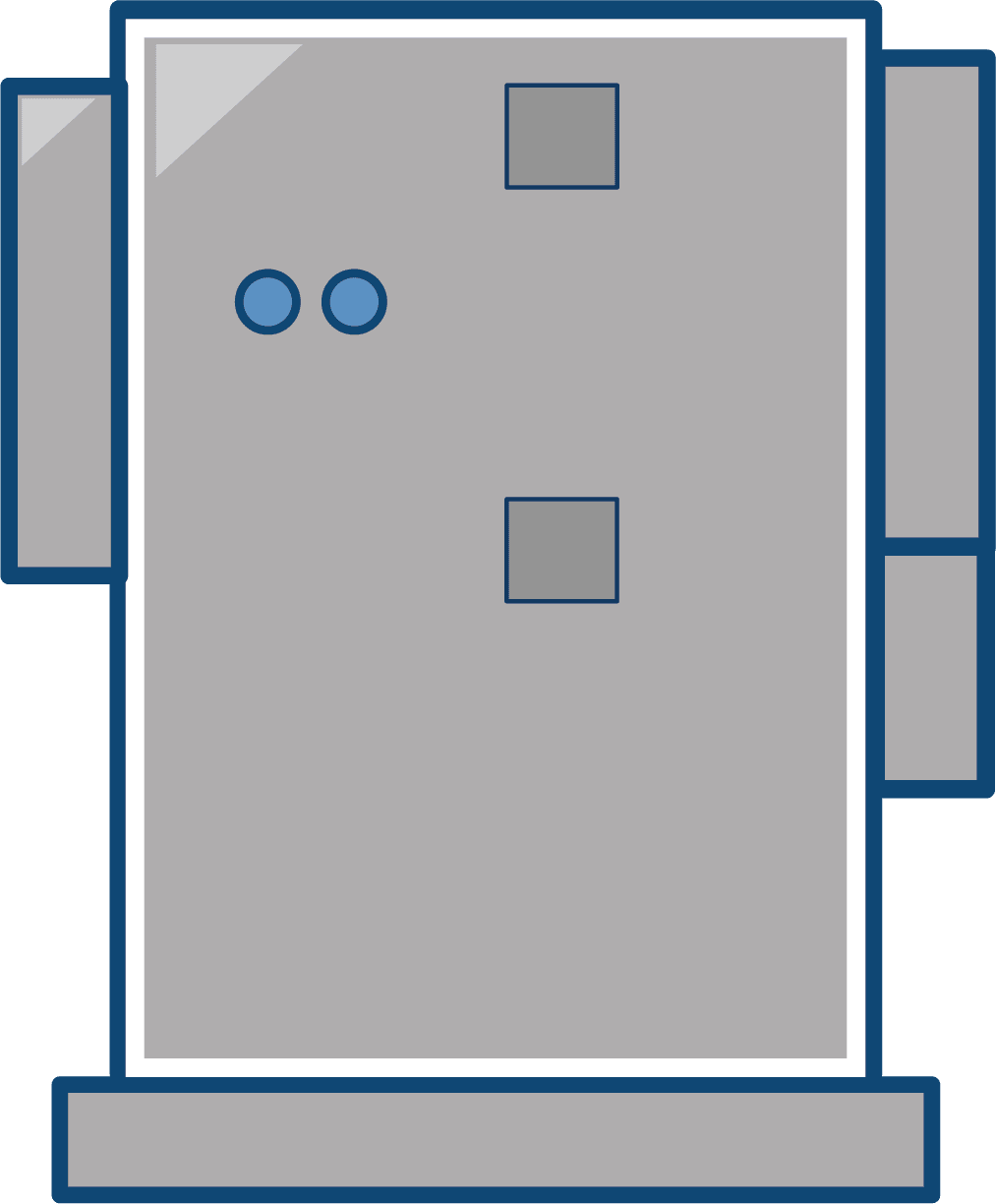 Outdoor enclosure
Our patented technology provides a secure, safe way to provide power from outside your home.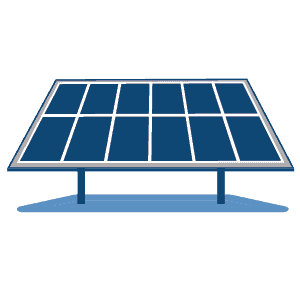 Ground Or Rooftop Mounted Solar
Ground-mounted solar doesn't hurt your roof or require structural changes to your house, and provides easy access for any reason. However, Rooftop is a great option as well for those who have limited space. 

Batteries Included
Highly advanced lithium iron phosphate batteries charge during the day to power your home all night and during cloudy days.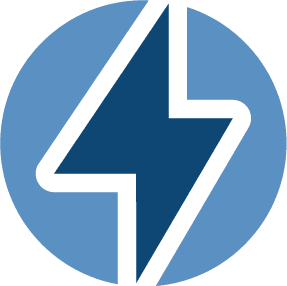 Resilient Power
Our triple redundant RaVolt off-grid solar system with battery means no more unexpected outages. The grid or a backup generator provides supplemental power during long dark days, or periods of heavy power usage.
Sun Hits The Solar Panels
A solar array captures energy from the sun and sends it to the RaVolt enclosure.
Energy Feeds to the RaVolt enclosure
Our outdoor enclosure contains batteries, inverters, communications, generator connection, external RV outlet, active heating and ventilation, automatic transfer switch (ATS), and other components to provide you with redundant whole-home power.
Backup Power is Standing by
Depending on your energy needs, we can configure your system to be completely off-grid with a backup generator, grid-independent with utility backup, or partially off-grid with RaVolt as a backup.
Power Your Whole Home
With RaVolt complete off-grid solar system, you are never without power for your entire home.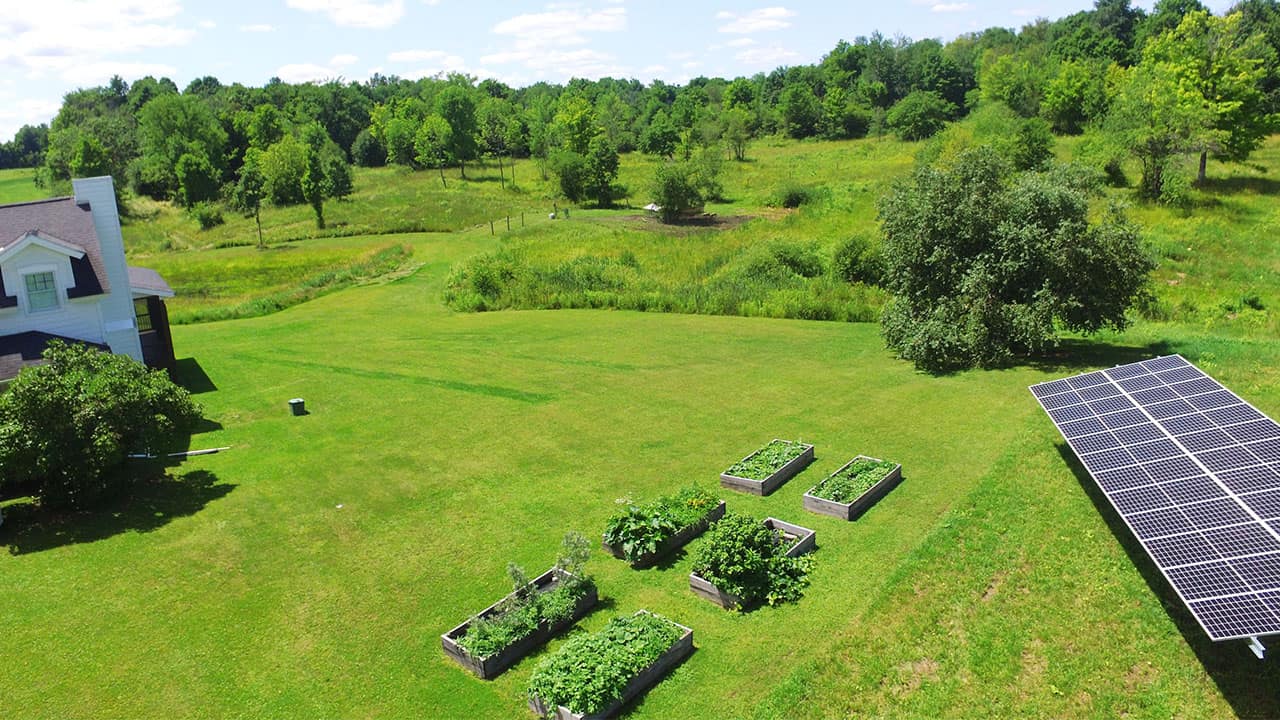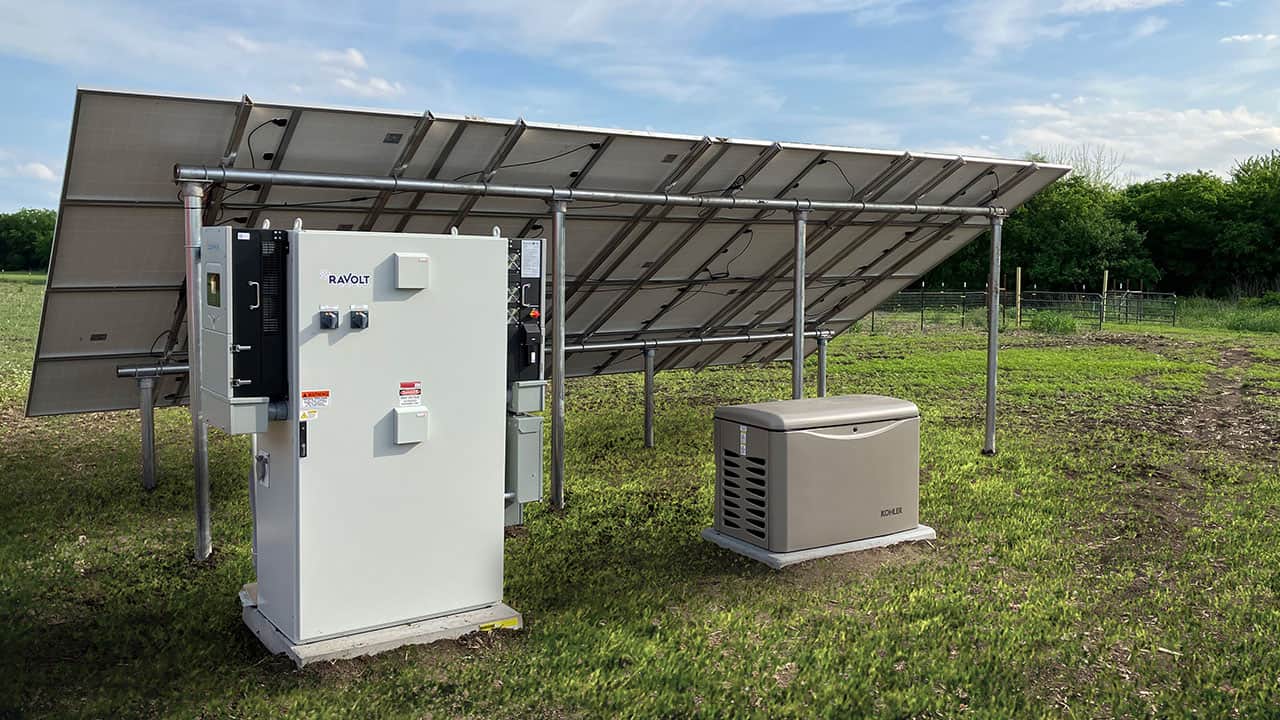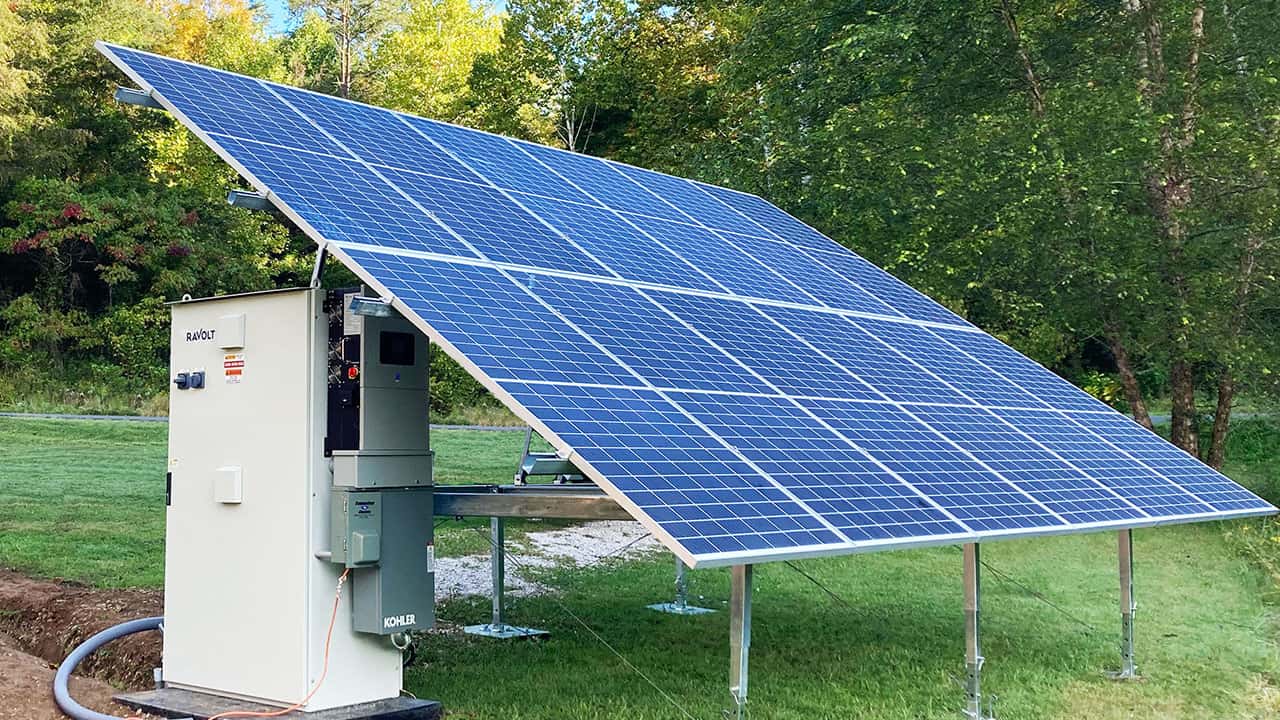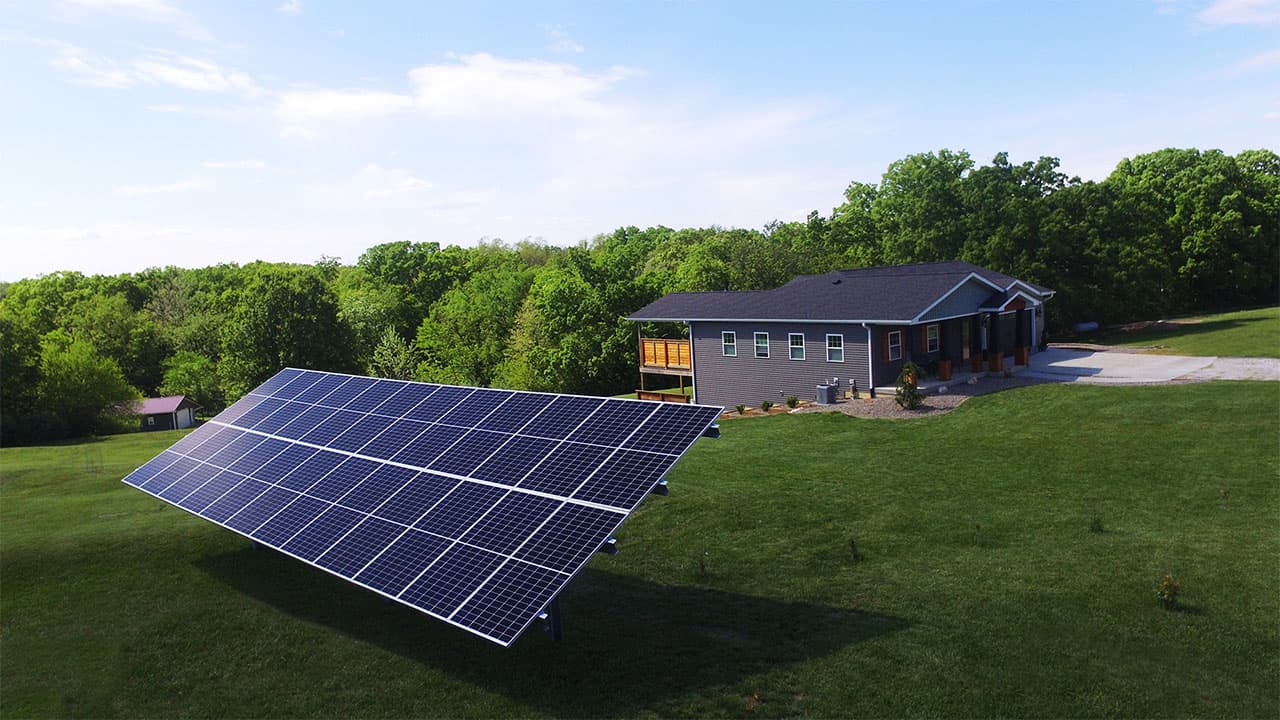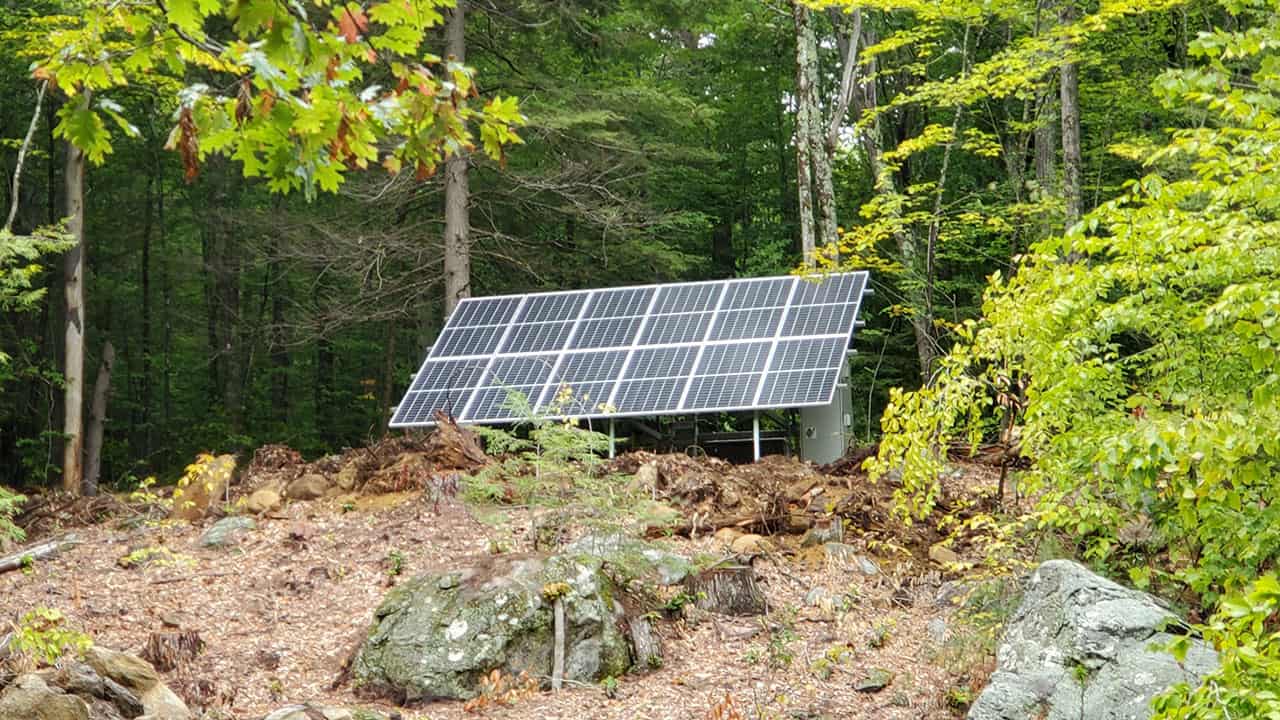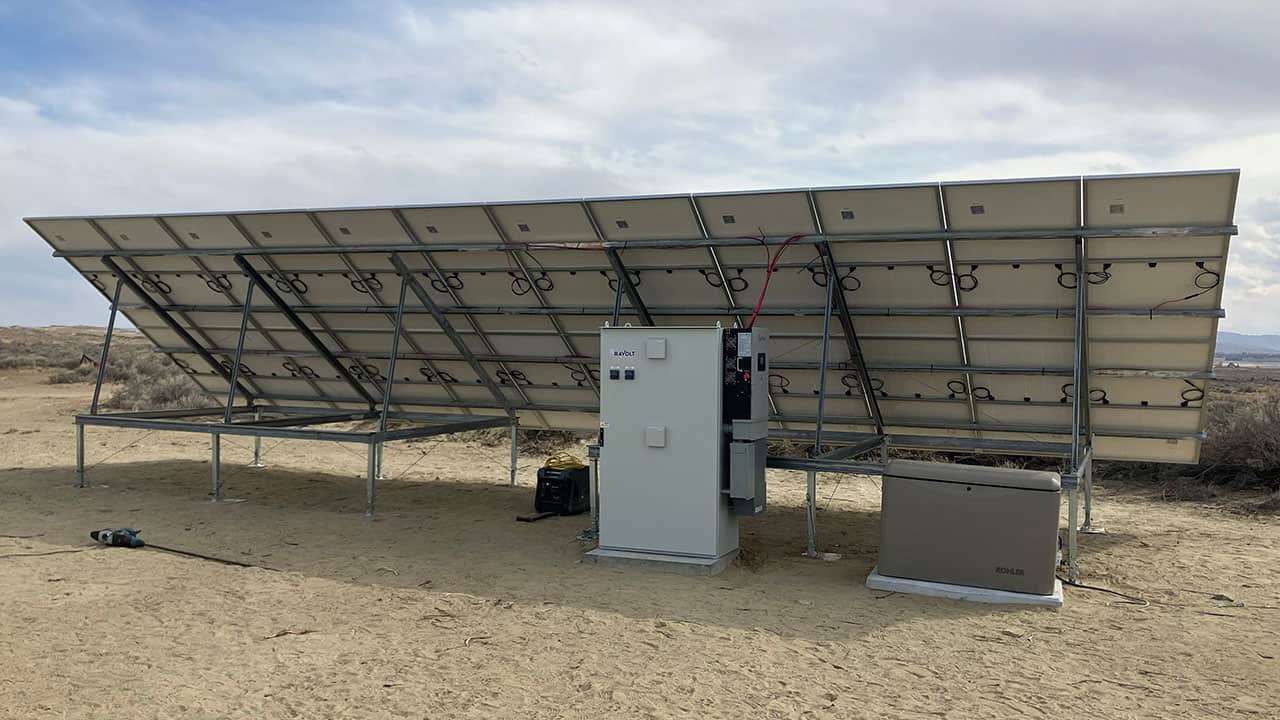 Meet Jeff & Jackie and hear all about their experience with their RaVolt install.
"It was a great experience. It makes it easier to plan for retirement. It makes it easier to think about if there was a disaster to hit, that we would be up and running. It's peace of mind."
"It's great that the system is "always-on". I'm very pleased, tickled to death. I'm not paying the power company anymore and it's great. The tax incentive was a great help. That's what triggered me to go ahead and proceed with the system. It dropped the cost by about 25 %"
"We no longer worry about power outages in the winter or heavy storms in the summer. It's like our own backyard power plant. We couldn't be happier and we look forward to many years of reliable and sustainable power."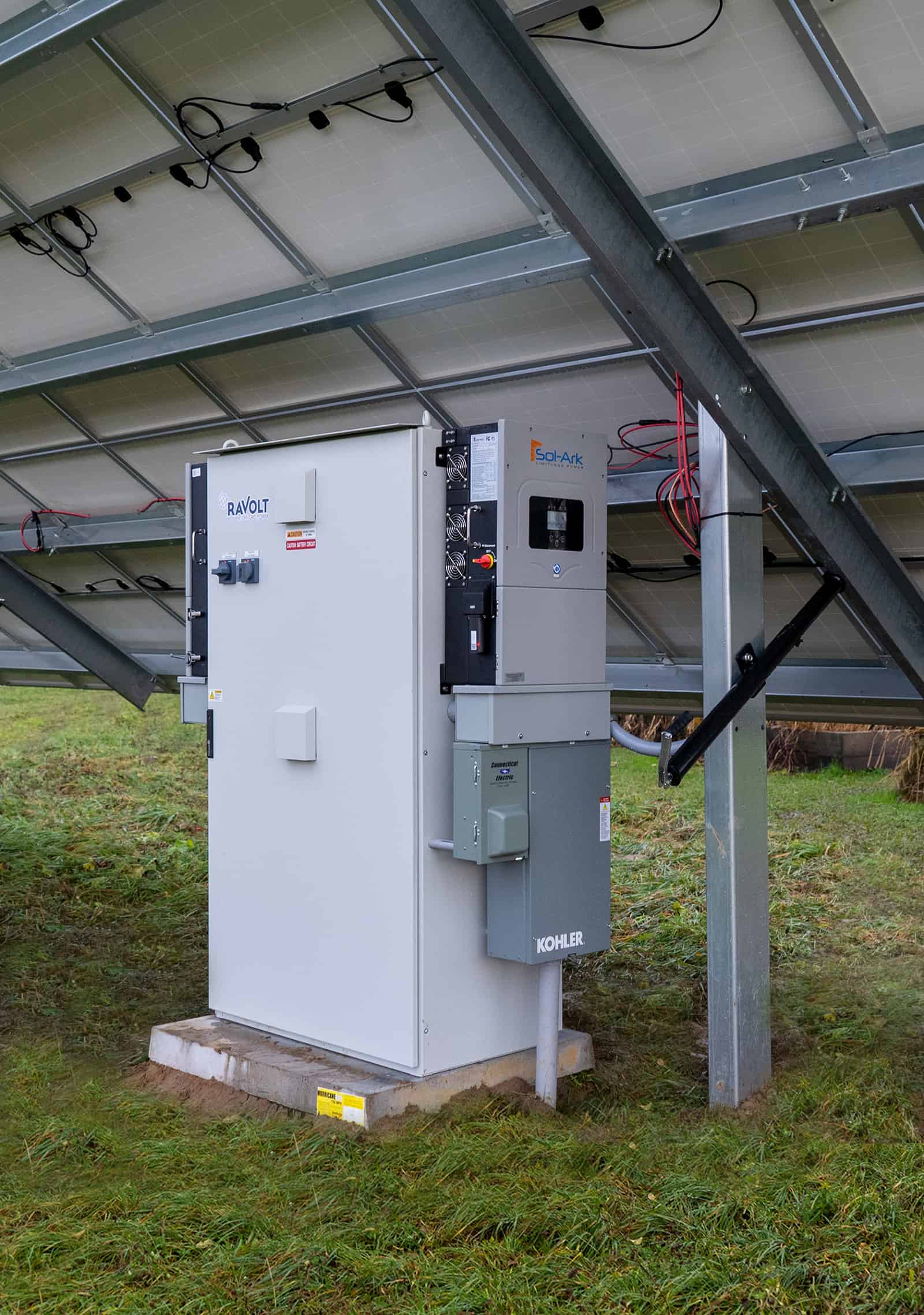 We offer the only complete off-grid solar system with batteries available in the industry. The RaVolt enclosure has the ability to power your whole home with grid-tied or grid-independent capabilities. Our patented technology is movable, scalable, and can even be installed before your home is built to provide power during construction.
Scalability
The RaVolt enclosure is adaptable to your unique power needs. You can safely and easily scale up the size of your system by adding batteries, inverters, generators, and solar panels as needed.
Climate Control
The insulated Nema-3R weather-tight enclosure is equipped with active heating and ventilation to keep the components safe.
Battery Management System
The Lithium Iron Phosphate batteries have a 10-year warranty. Our battery management system (BMS) actively communicates with the smart inverters and protects your batteries for the long run and automatically switches between power sources as needed.
Loaded with Features
The enclosure includes wifi for remote system monitoring and software updates, a 30Amp or 50Amp RV panel, an outdoor outlet, and a roll-up generator plug. Our units are made for a wide array of uses and grid independence.
We are currently looking for talented sales and installation partners in the continental US with experience in General or Electrical contracting, Ground Mount Racking, Roof Top Racking, and Generator Installation.
We have a RaVolt unit that can suit any home's unique power needs. Our RaVolt Designer tool will help you size up your home to see what RaVolt system will be best for you.
Head over to our contact page and request more details about owning a RaVolt system.