RaVolt is a triple-redundant, whole-home solar power system that allows your home to be fully grid-independent or partially grid-tied, so you will never be without power. Maintain your current lifestyle with the capability to be fully off the grid.
In addition, a RaVolt system is ground-mounted so it doesn't hurt your roof, allowing easy access to the unit at all times. Our patented technology RaVolt enclosure unit allows for flexibility in how your home is powered and is installed outdoors, saving you space while providing you safety and peace of mind.
Explore more details on RaVolt below.
4 Key Components of RaVolt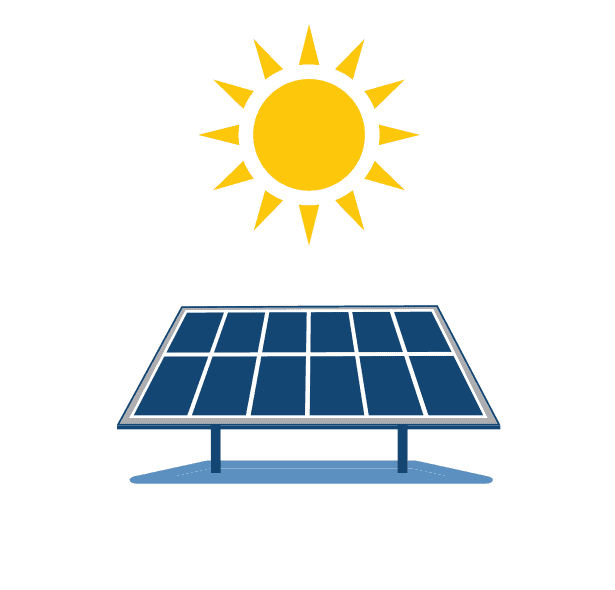 Ground Mounted Solar Panels
Ground-mounted solar doesn't hurt your roof and is placed right in your yard.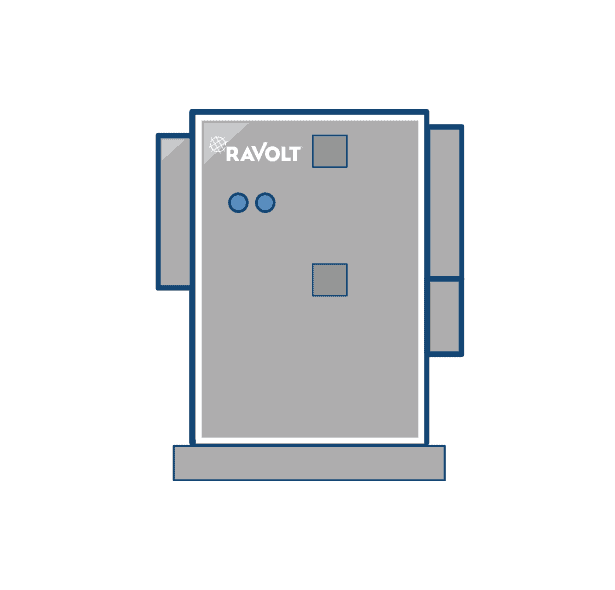 RaVolt Enclosure
Our patented technology provides the flexibility to house all your system components, batteries, and inverters while saving space in your home.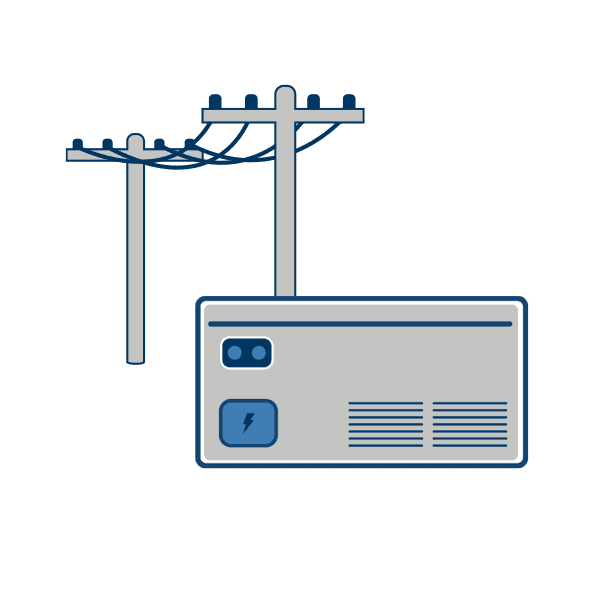 Generator or Utility Backup Capabilities
We offer many different configurations including fully off-grid, grid-independent or partially grid-tied with backup generators.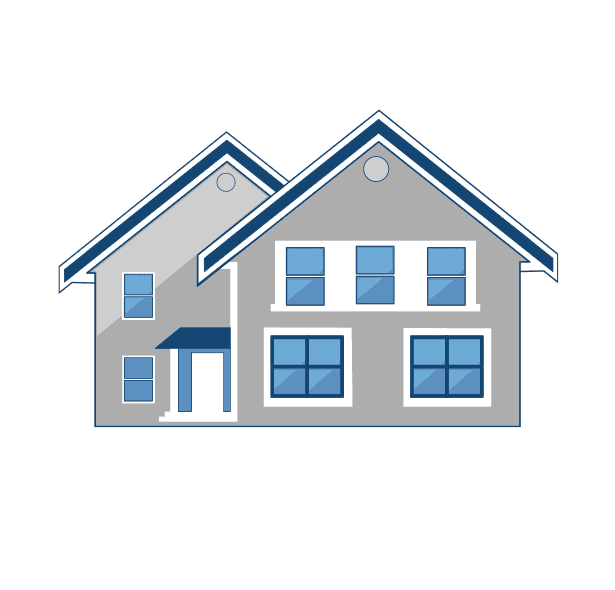 Whole Home Power
Our solution provides you with whole-home power that is clean, safe and reliable no matter what the weather conditions. 
RaVolt is a triple-redundant whole home power plant that is ground or roof-mounted right in your backyard. Our RaVolt home power plant integrates solar generation, backup generators or utility power, batteries, communications and control systems to power your whole home.
Interact with the graphic below to learn more!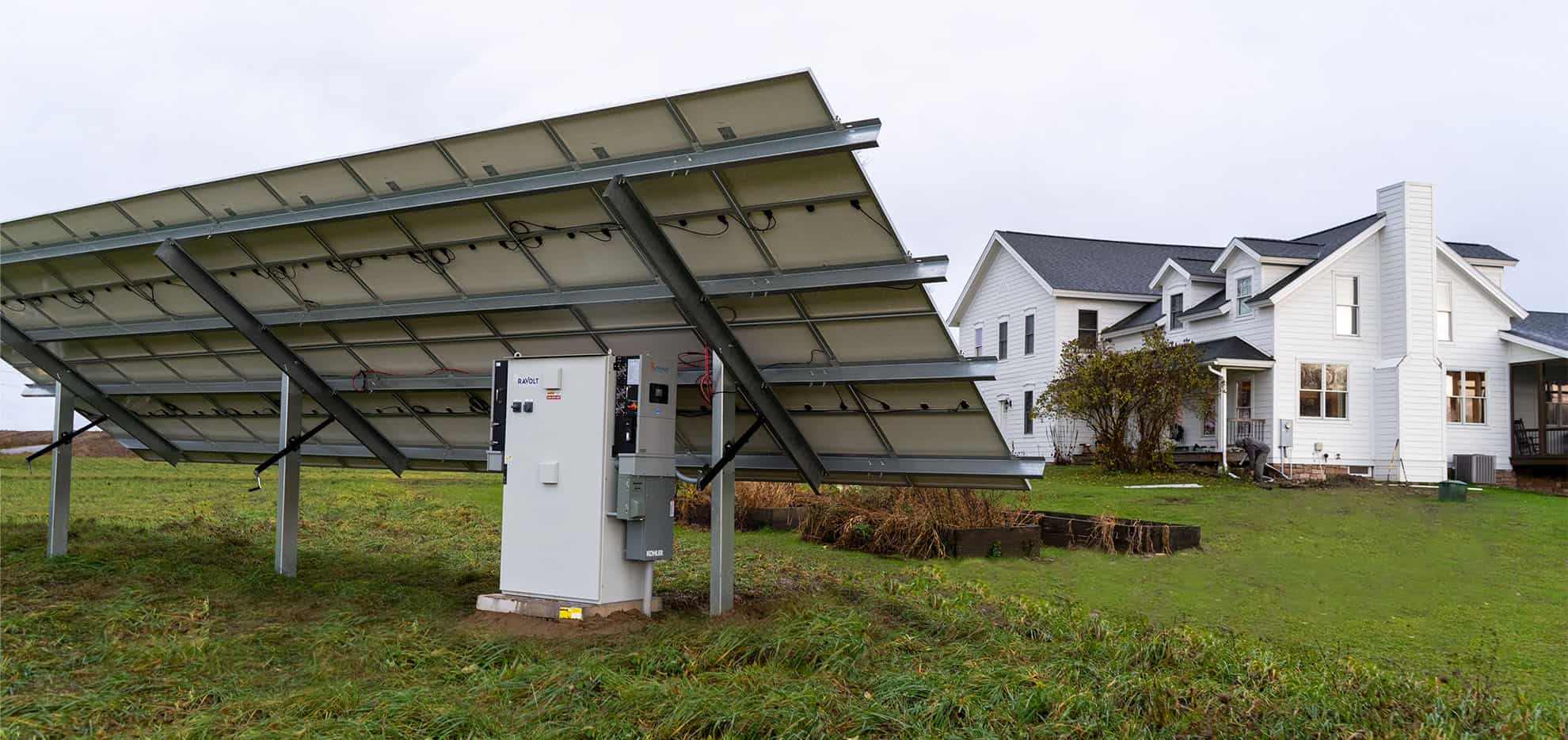 Our climate-controlled outdoor enclosure provides a secure, easily-accessible way to power your whole house without taking up space inside.
Installation is simple with RaVolt, our system hooks into the existing main panel of the home and installers never have to step foot inside.
Your primary source of energy for your entire home, day and night. Our triple redundant off-grid solar power system means no more unexpected outages.
Ground-mounted solar doesn't hurt your roof, require structural changes to your house, and allows for optimal solar panel orientation and performance.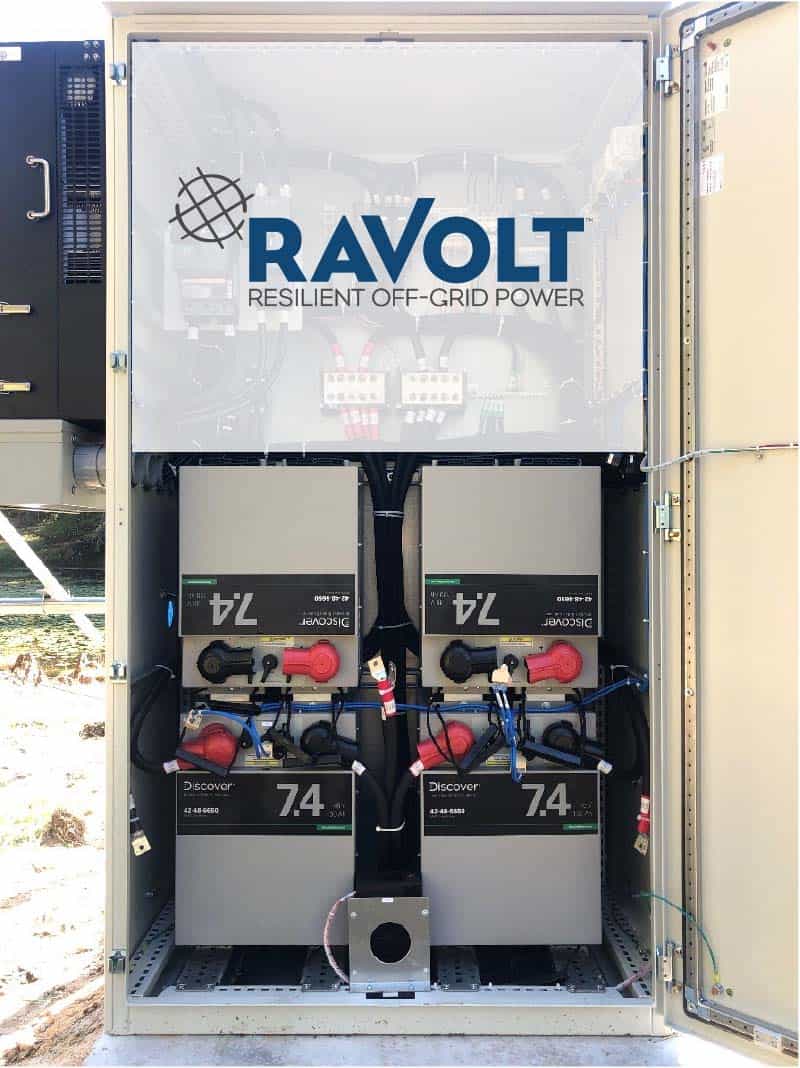 Lithium Iron Phosphate batteries with up to a 10-year warranty
Climate Control:
Fans to cool, heaters to heat system for installation in any climate
Inverters:
Fully off-grid capable – Generator compatible
Scalability:
Add batteries and inverters to the enclosure or add more enclosures
Secure & Safe Enclosure:
Door interlocks and disconnects, with a NEMA-3R weather tight enclosure for outdoor installation
Loaded with Extras:
From WiFi to be able to monitor your system from anywhere, to 50A RV panel, outdoor outlet, and generator plug-in, our units are made for a wide array of uses. 
We offer the only home-scale power plant available in the industry. The RaVolt enclosure has the ability to power your whole home with grid-tied or grid-independent capabilities. Our patented technology is movable, scalable, and can even be installed before your home is built to provide power during construction.
Scalability
The RaVolt enclosure is adaptable to your unique power needs. You can safely and easily scale up the size of your system by adding batteries, inverters, generators, and solar panels as needed.
Climate Control
The insulated NEMA-3R weather-tight enclosure is equipped with active heating and ventilation to keep the components safe.
Battery Management System
The Lithium Iron Phosphate batteries come with up to a 10-year warranty. Our battery management system (BMS) actively communicates with the smart inverters and protects your batteries for the long run and automatically switches between power sources as needed.
Loaded with Features
The enclosure includes wifi for remote system monitoring and software updates, a 30Amp or 50Amp RV panel, an outdoor power outlet, and a portable generator connection. Our units are made for a wide array of uses and grid independence.
Depending on your energy needs, we can configure your system to be completely off-grid with a backup generator, grid-tied with utility backup, or partially off-grid with RaVolt as a partial home backup.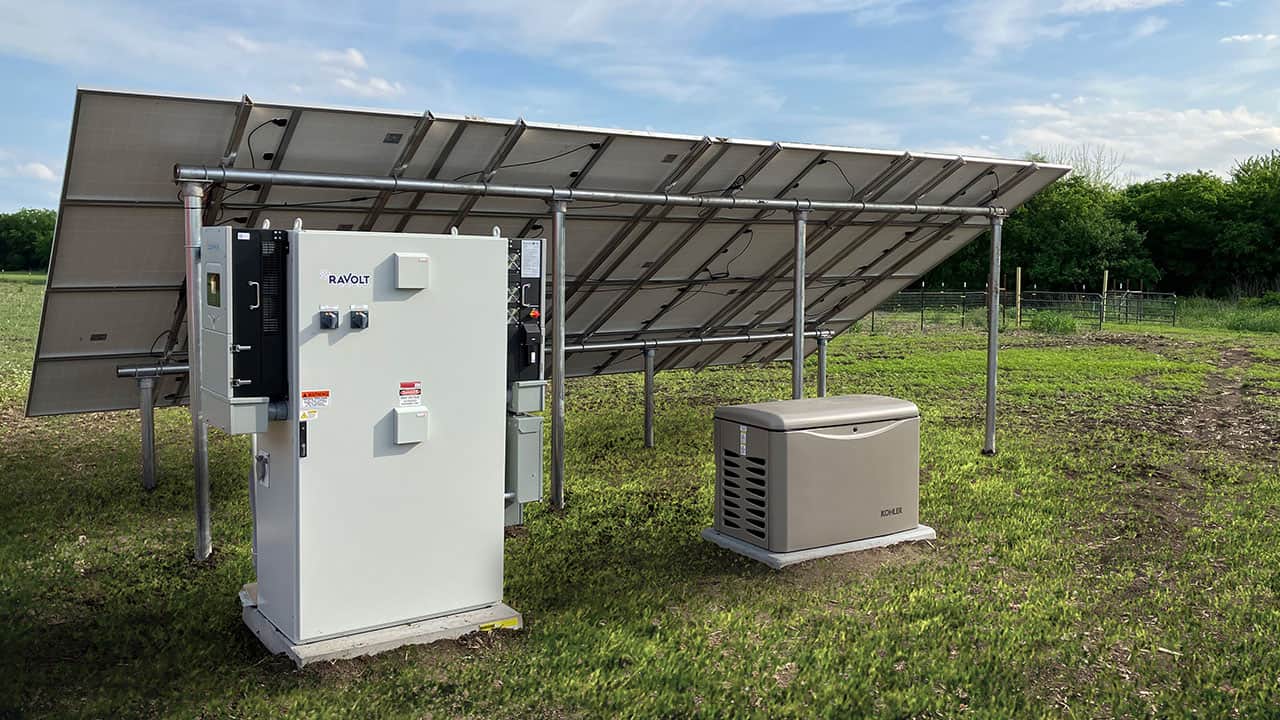 We are currently looking for talented partners in the continental US with experience in Electrical Contracting, Ground Mount Racking, Roof Top Racking, and Generator Installation.
We have a RaVolt unit that can suit any home's unique power needs. Our RaVolt Designer Tool will help you size up your home to see what RaVolt system will be best for you and your unique power needs.
Head over to our contact page and request more details about owning a RaVolt system.