Sales & Installation Partners
Install complex whole-home grid-tied and off-grid solar microgrids the easy way. RaVolt's patented technology takes all the guesswork out of residential and remote power systems and ensures a smooth, simple, and repeatable installation.
Expand your Advanced Solar Installation Capabilities
The Ravolt Home Power Plant enables rapid, safe, and consistent installation of powerful whole-home power systems. Its design allows electricians to focus on the physical installation, and move quickly to the next job instead of troubleshooting highly specific and custom configurations required by typical off-grid and battery-based systems. 
Partnering with RaVolt offers the following:
One-day Solar + Battery installs with no home entry

Versatile and Scalable Systems to meet any Whole Home power needs

No Solar experts are needed, install with certified electricians only

Simplified inventory

Expansion of your Solar + Battery and Off-grid installation offering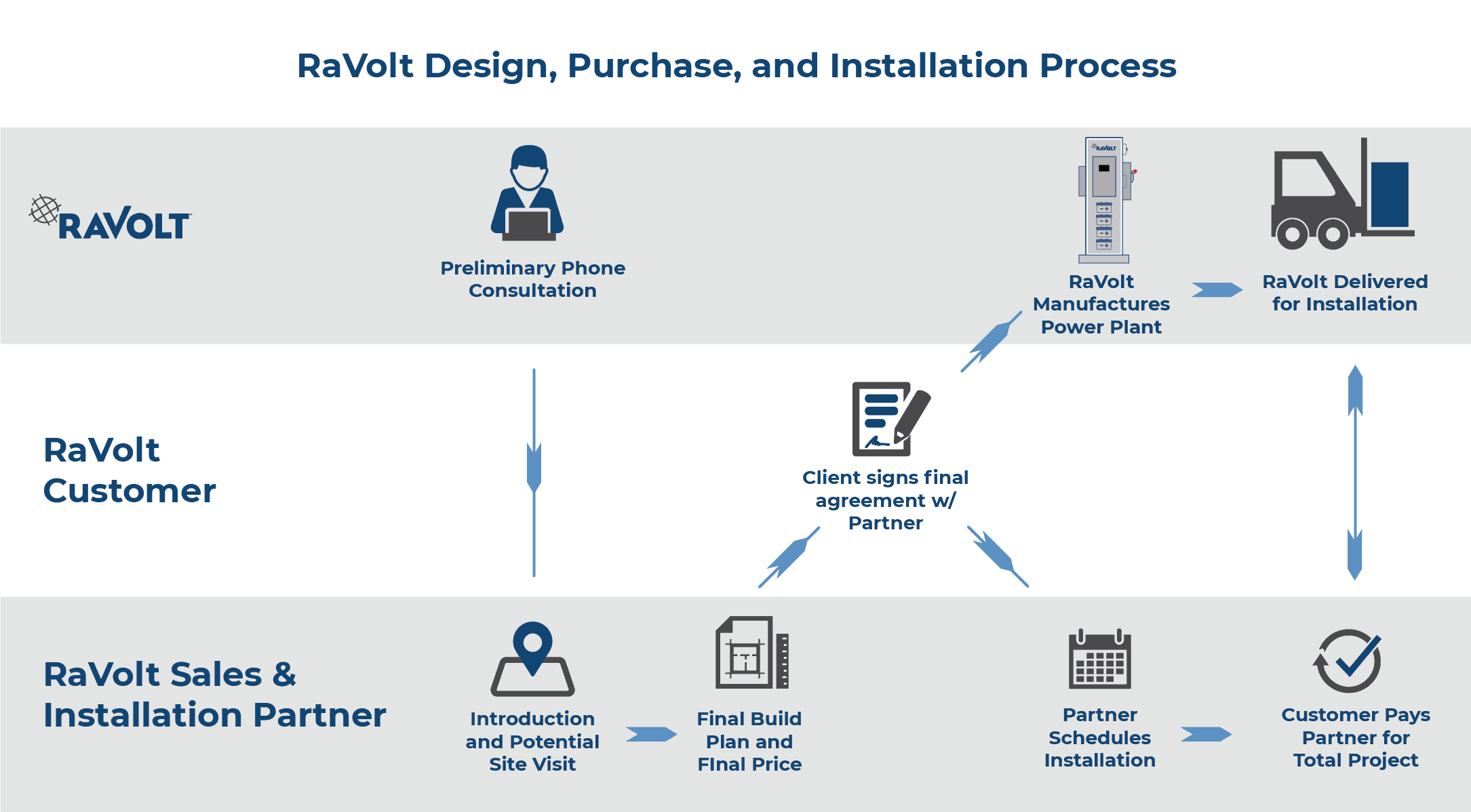 Installation Partner Needs
We are currently looking for talented partners in the continental U.S. with experience in:
Electrical Contracting

Ground Mount Racking

Roof Top Racking

Generator Installation